An NRHA Professionals Membership Designed to Work Harder for You!
NRHA Members ineligible to compete in Non Pro, but still desire to compete in Open, can now compete with a Professional Membership for only $150! Current lifetime and three-year members can choose to upgrade their membership for only $50 annually.

The new Professional Membership type is geared to better classify the top competitors in NRHA. In addition, a portion of your Professional Membership fee will go towards creating a pathway for developing the most groundbreaking educational and promotional opportunities seen in the horse industry.


Top 20 Program Professionals Sharing Wisdom The NRHA Professionals Committee developed a program to serve as a connection between NRHA and its Affiliates. This Top 20 Program has been designed to utilize the talent and celebrity status of NRHA's top riders to connect with, educate and motivate green and seasoned riders who want to learn and improve their skills. The NRHA Top 20 Program is for NRHA's top riders to serve as ambassadors for Reining and provide valuable experiences for NRHA members, riders and horses.

How to Identify a Top 20 Rider The NRHA will identify, promote and highlight NRHA's Top 20 money earning NRHA Professionals in the NRHA Reiner magazine and the NRHA website. The current year's earnings in all classes will be used and the Top 20 list will begin monthly publication in the NRHA Reiner and on the NRHA's official web site (www.nrha.com) once show results begin to come into the NRHA office. A Rider's earnings only begin to count for Top 20 purposes from the date they join NRHA Professionals.

Listing Requirements 1. Be a current member of NRHA Professionals.
2. They must agree to give back to NRHA and its Affiliates by volunteering and sharing their expertise (if they have appeared on the Top 20 list at any time during the year).

Asking a Rider to an Event Many of the NRHA's top riders make a living through breeding, training and the sale of horses as well as in the show pen. Their appearance at an Affiliate function will give NRHA members the chance to meet top riders and improve their knowledge and skills on many aspects of the Reining industry.

The Affiliate will be responsible for contacting the rider of their choice and inviting them to the event, based upon rider availability.

The Affiliate will pay reasonable travel expenses for the invited rider and provide a suitable environment for the seminar.

For more information, contact NRHA or call 405-946-7400.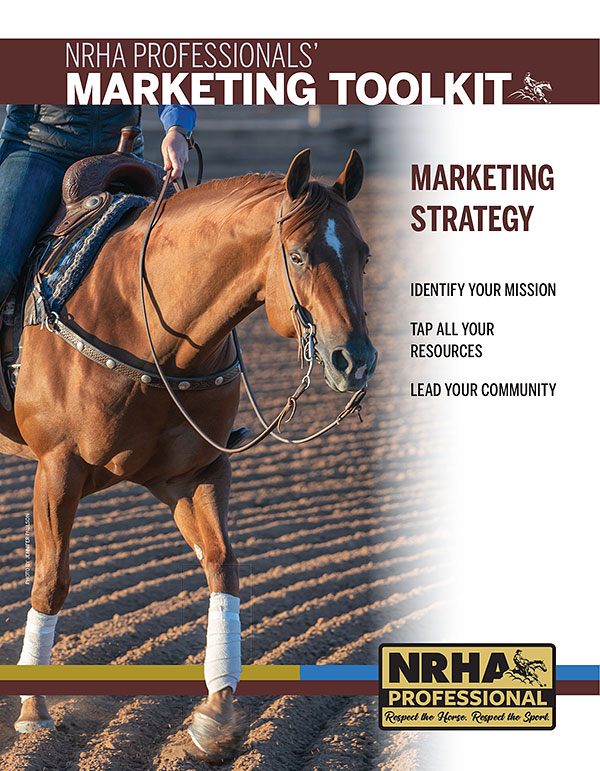 Visit the Pro Trainer page for more!